Source :
Oh, good, more photos of Khloe Kardashian looking like a plastic doll
Apparently, you guys want to talk about Khloe Kardashian these days. Why is that? Because she's pregnant? Or because her face still looks crazy even though she's pregnant? I want to believe that Khloe is too smart to jack her face full of chemicals during her pregnancy. She's wanted to be a mom for too long just to take chances with her pregnancy. But seriously, her face looks CRAZY. Khloe posed for some additional plastic-looking "portraits" on Instagram. Apparently, these pics were taken by her "glam squad." Look at this photo.
THAT IS TOO MUCH MAKEUP, KHLOE. Fire your Glam Squad, they are doing you dirty.
There's not a lot of other stuff to talk about with Khloe these days. She's 29 weeks along, so we have months to go before we find out the sex of the baby and the name. Some Kardashian-obsessed people have been tracking Khloe's social media and everything else, and the theory going around these days is that Khloe is expecting a girl. I tend to think she's expecting a boy, but I don't have any evidence for that. It's just my gossip-gut speaking – I think it's a boy.
Khloe actually met up with Kim Kardashian in West Hollywood yesterday, and the Keeping Up with the Kardashians cameras were around, so they were filming something for the show. Which is probably why Kim and Khloe are both wearing an insane amount of makeup, come to think of it. Look at how Kim is dressed! Bike shorts, a hoodie and a long leather jacket?? You know what I miss? When all of the Kardashian sisters had brown and black hair. Also: how is that Kim's face looks more natural than Khloe's???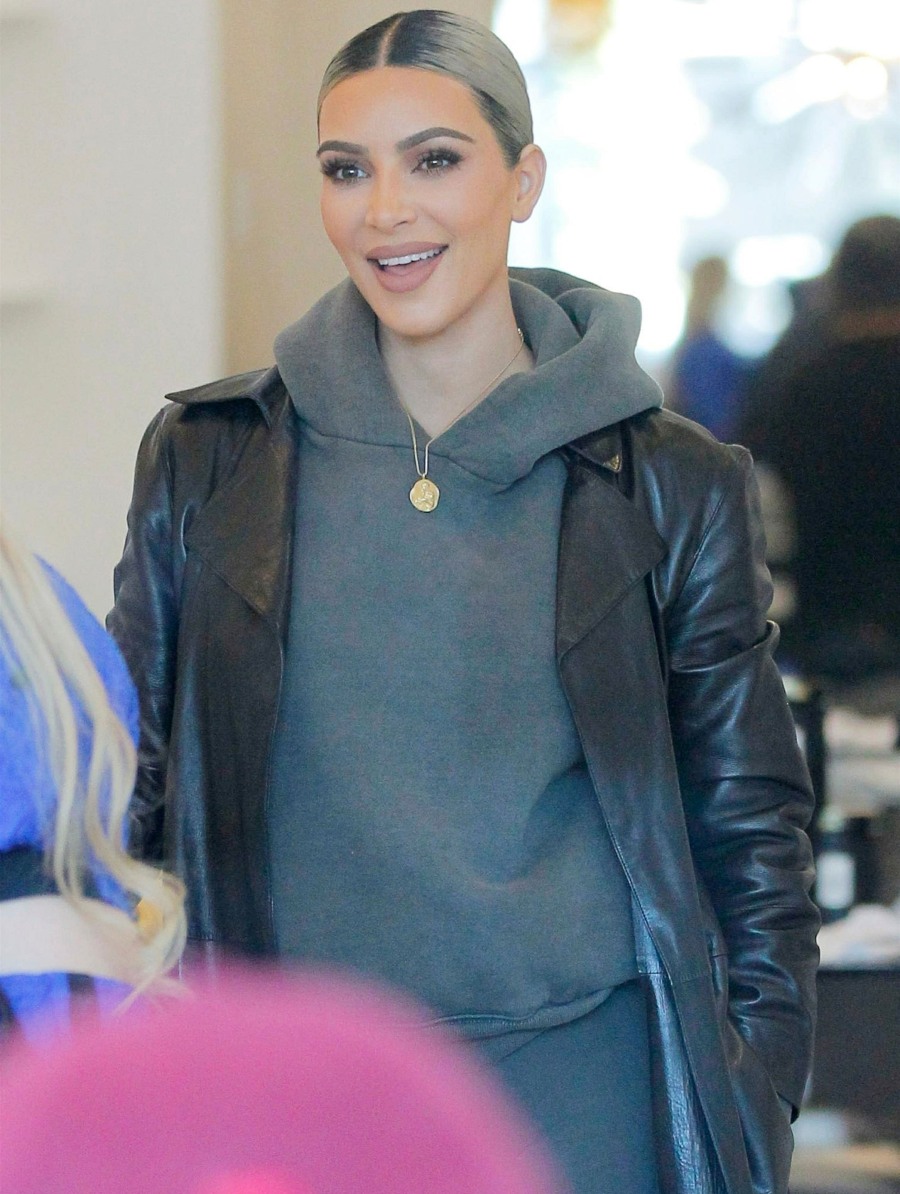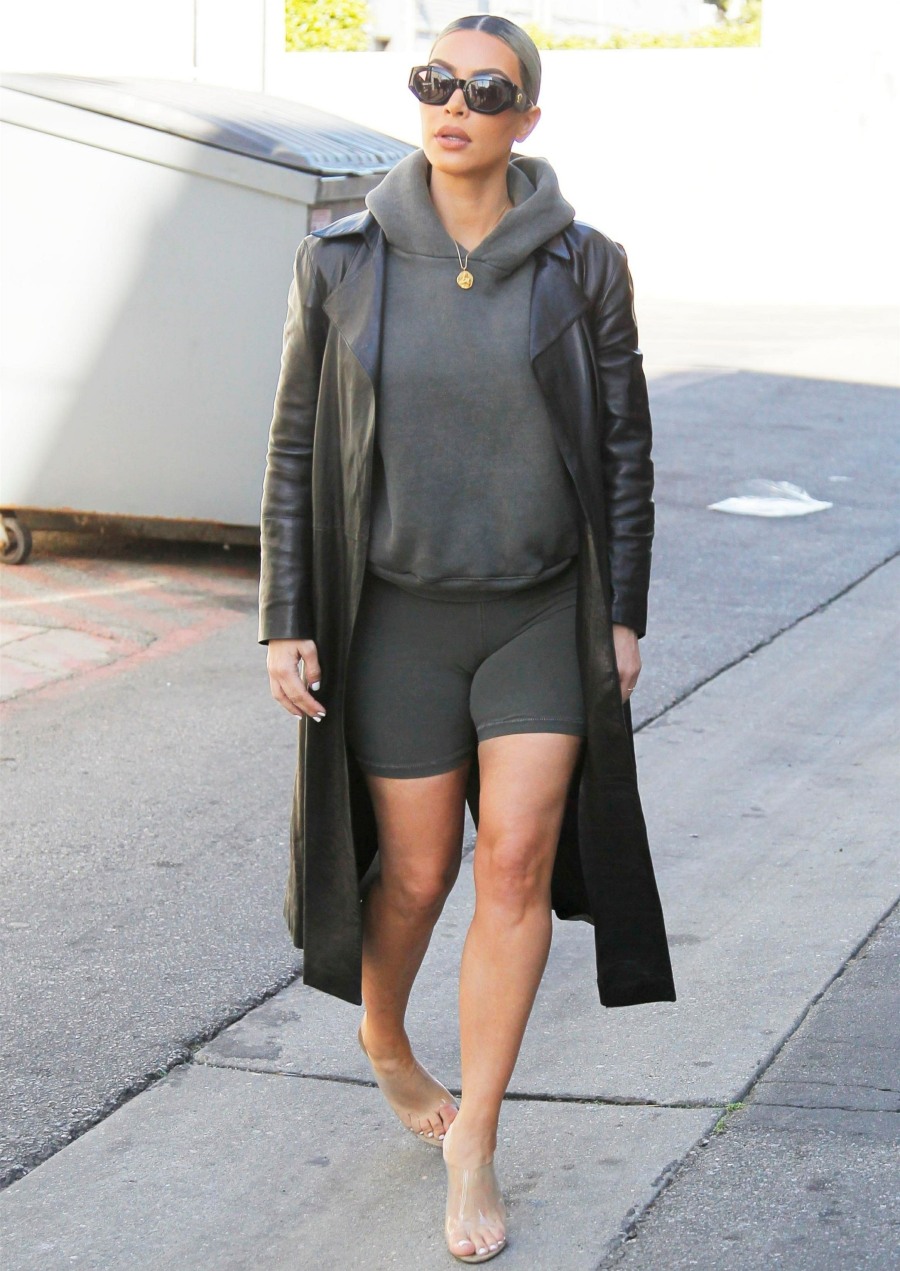 Photos courtesy of Backgrid and Instagram.