Source :
Brad Pitt wants to underline the point that he saw his kids on Father's Day
I have no idea why People Magazine decided to run yet another recap of something we knew for days. There was no new information, so People Mag just decided to underline the point. People Mag has taken sides, that much is clear, and they're siding with Brad Pitt. Just in case you didn't know, the judge in the Jolie-Pitt divorce/custody case set out a strict visitation schedule for Brad to have mostly monitored visits with the five youngest Jolie-Pitt kids. After Brad's team went on and on about how Brad wouldn't allow Angelina to travel with the kids to London, Brad was the one who had to travel to London to spend time with the kids on this heavily monitored schedule. And then he leaked this "look at me, I'm father of the year" bulls–t.
It's Father's Day on the other side of the pond and Brad Pitt is celebrating with his children. Last week, a judge presiding over Pitt and Angelina Jolie's divorce proceedings established a detailed schedule for the actor to spend time with Pax, 14, Zahara, 13, Shiloh, 12, and 9-year-old twins Vivienne and Knox, who reside with Jolie as she films Maleficent 2 in London. The court papers obtained by PEOPLE stated, "the children not having a relationship with their father is harmful to them," and that Jolie, 43, could lose full custody of the kids if she doesn't allow them to grow their relationships with Pitt.

Maddox, 16, his oldest son isn't included in the timetable. That's because according to the court, Maddox is old enough to decide for himself how much time he wants to spend with his father.

"He is a great dad and always loved being with his kids," a Pitt source says. "He doesn't talk badly about Angie, but he feels it's her fault that the kids don't want to spend more time with him."
Maddox gets to decide and he's decided he wants nothing to do with Brad. Which says a lot, but whatever, I guess People Magazine doesn't want to focus on that. They also don't want to focus on the judge's specification that Brad could only spend four hours a day with the kids, only see one or two kids at a time, and that his visitation arrangement ended yesterday. That's how specific the order was. It's going to be a loooong summer if Brad has to update People Magazine every time he's ordered by the court to spend a few hours with at least one of his kids.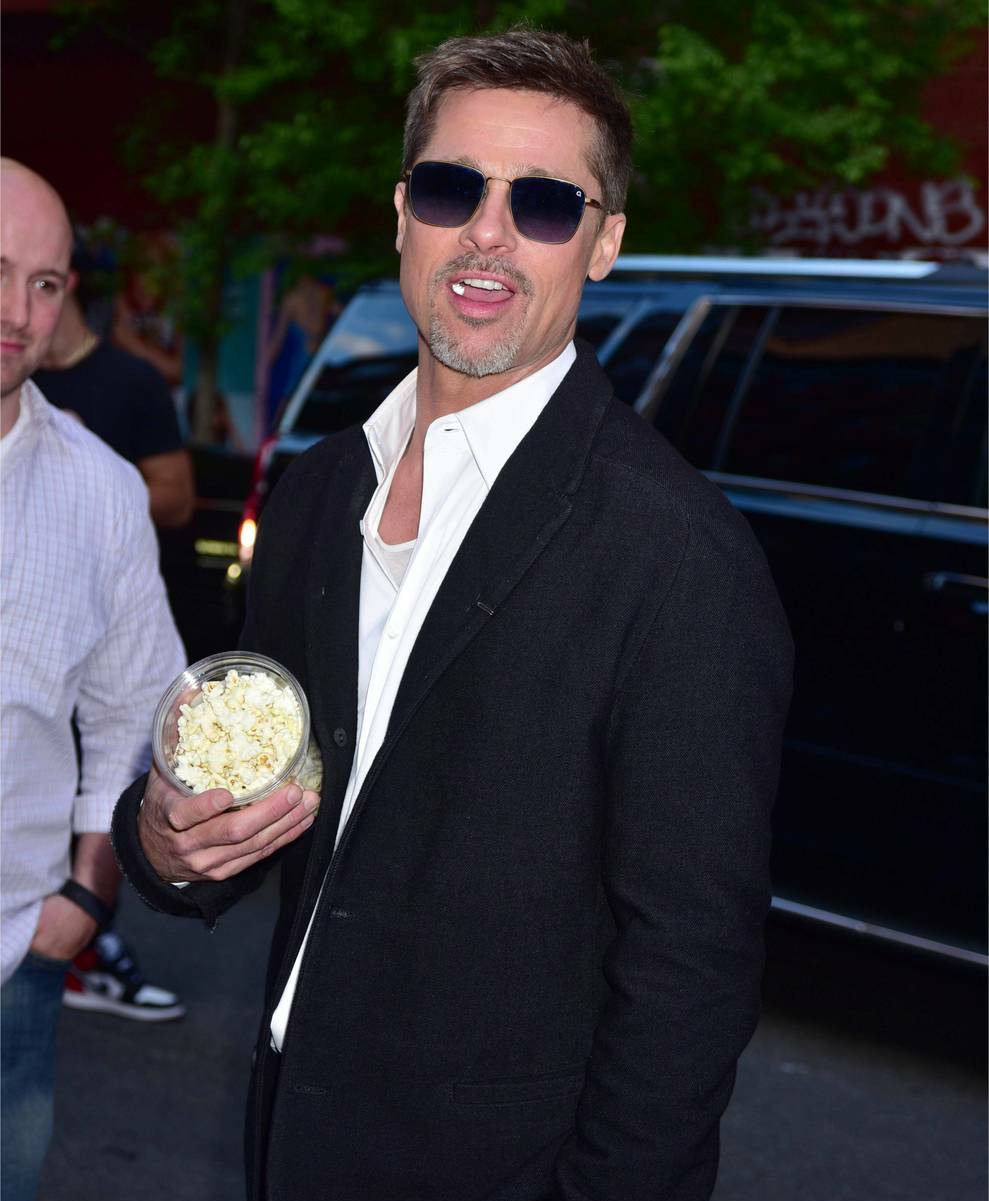 This article was first published in the Celebitchy
If you want more interesting news or videos of this website click on this link  Celebitchy Home